by Alexei Kostroma
Alexei Kostroma (b. 1962) is a German-Russian artist, theorist, researcher.
Graduated from the Faculty of Painting at the St. Petersburg Academy of Arts (1989).
Since 2003, he has been living and working in Berlin.
Since the early 1990s, Alexei Kostroma has been developing the concept of the ORGANIC WAY, coming from the organic direction in the Russian avant-garde of the early twentieth century. This concept has an ideological character, in which the artist analyzes the identity and regularity of the development of natural and social processes. During many years of research, the artist comes to understand the POINT as a fundamental sign of an organic worldview that determines the end and beginning of all phenomena and all events.
«The Point is the End and Beginning of Everything»
(Alexei Kostroma, Black Book #9, 2017).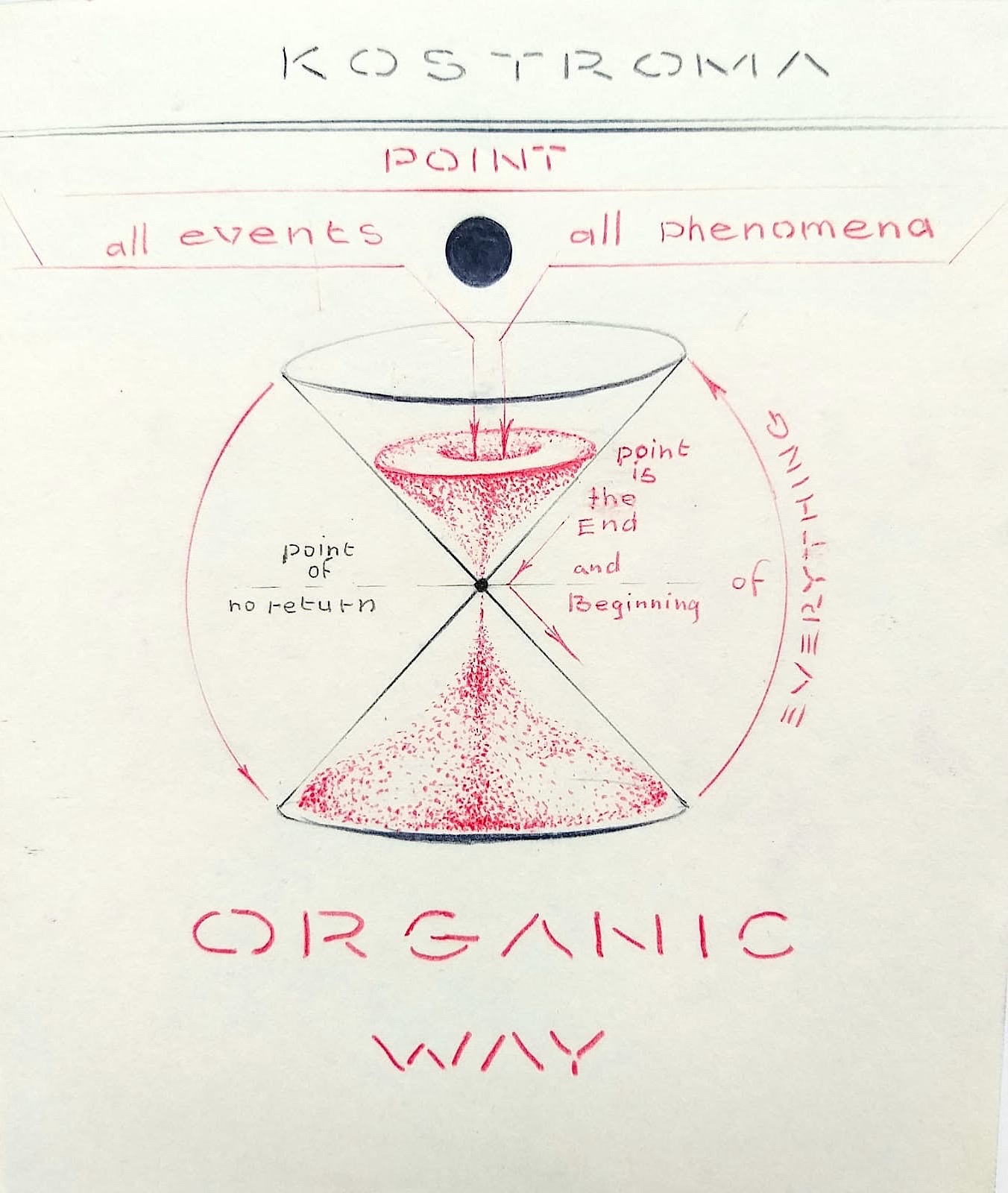 The power of a POINT is obvious. The starting point of military operations is conducted from the first shot. Current political decisions show us that we have all reached the point of no return.
Each of us has formed our own point of view, which has divided society. We are all waiting for the final point of contact in the peace agreements. The hotspot of the world, the pain point, the fulcrum, and so on, the list of values of the points can last indefinitely.
The exhibition presents works from three new series made during the pandemic 2020 – 2022:
1. White Series – FEATHERED PAINTING – fragile uncertainty.
2. Black Series – BLACK BILLS – life reflected in the bills.
3. Silver Series – CHAMELEON POINT – thirst for emotions during restrictions.
The exhibition is presented by STUDIO KOSTROMA, Berlin 2022